About this Campaign
There are numerous tourist spots to explore in Kanagawa Prefecture such as Yokohama, Kamakura and Hakone. By traveling just a bit away from Tokyo, you can enjoy a different side of Japan. Take this chance to get a "Free Drink Ticket" by visiting Kanagawa! Cheers!
How to entry ?
How to get ?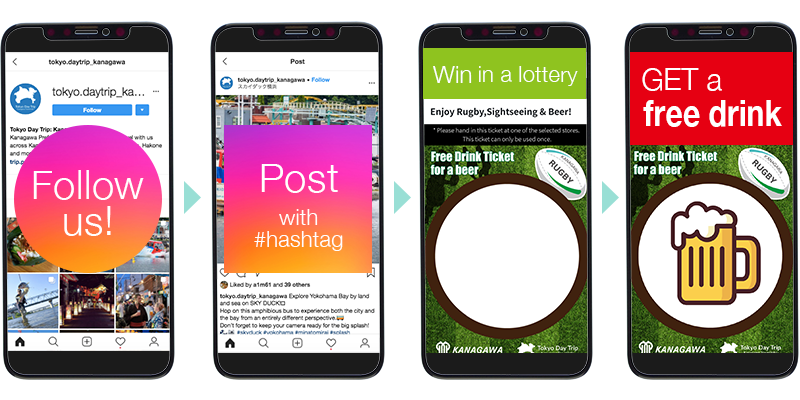 ❶ Follow our Instagram
❷ Take photos anywhere in Kanagawa
❸ Post your photo with #trykanagawa2019
❹ You win a "Free Drink Ticket" in a lottery

If you win in a lottery, we will send instagram direct message for winner with a digital coupon by noon of the next day of your posting.
And you can use it just one time at the affiliated restaurants or bars in Kanagawa prefecture on this site


Apply Now!
❶ Follow our Instagram
❷ Take photos anywhere in Kanagawa
❸ Post your photo with #trykanagawa2019
❹ You win a "Free Drink Ticket" in a lottery